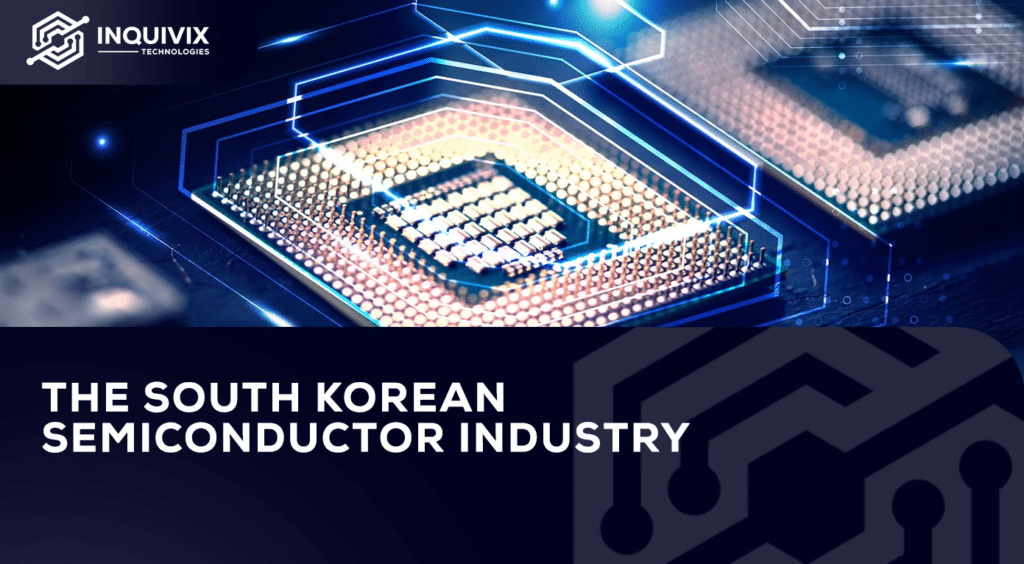 South Korea's semiconductor industry is a vital element of the global semiconductor supply chain. It is the second-largest semiconductor-producing country in the world and accounts for over 19% of the global market share. South Korea is home to major companies in the industry like Samsung Electronics and SK Hynix which are at the cutting edge of semiconductor production.
The South Korean government is heavily investing in the domestic semiconductor industry to maintain its lead in areas like memory chips and has to navigate carefully due to various political issues like the US-China chip trade war. With so much in the world of semiconductors depending on South Korea, let's find out more about the industry and how semiconductor manufacturing is done in this country.
How the Semiconductor Industry Got Started in South Korea
The decade following the Korean War which ended in 1953 was very slow in terms of economic development. However, starting in the mid-1960s, foreign direct investment came flooding into the country from US companies and stimulated development in the industrial sector. Since South Korea had access to a cheap labor force, their government was able to leverage this along with the incoming foreign investments to build up labor-intensive manufacturing industries like automobiles and semiconductors. These two industries quickly became the two pillars of the South Korean economy.
By the 1980s, South Korean companies began investing in their own semiconductor production facilities with Samsung Electronics and SK Hynix leading the way. These companies have not only survived to modern times but have become major players in producing advanced memory chips. According to the National Bureau of Asian Research, the largest export item in South Korea for 2022 was semiconductor products, making up nearly 18.9% of exports.
Semiconductor Industry Stats in South Korea
South Korea has been consistently ranking in second place for the global market share in semiconductors since 2013. The country had 18.4% of the overall semiconductor market share worth US$ 87.1 billion in 2020 behind only the US. When it comes to memory semiconductor products, however, South Korea is undisputedly the market leader in this category.
Leading the Market in Memory Semiconductors
Semiconductor products can be classified as memory chips which store data, system semiconductors which perform the data processing, optical components such as LEDs used for their optical properties, and discrete components like transistors which are used in circuits. South Korea had over 56.9% market share in memory products in 2020, which is worth US$ 72.9 billion.
Diving into the specifics, 71.1% of DRAM and 44.9% of NAND chips used by the world are made in South Korea. Samsung Electronics and SK Hynix dominate in this field and continue to invest in memory products to maintain their competitive advantage over foreign rivals.
South Korean Companies Involved in Semiconductor Manufacturing
European and Japanese companies are the key players involved in the manufacture of equipment and chemicals needed for semiconductor production. The United States leads in key design technologies, software, and manufacturing. South Korean companies play a vital role in this supply chain by being major producers of advanced semiconductor chips.
The global semiconductor industry used to be vertically integrated before the 1980s with companies handling all aspects of production like the design of chips, wafer fabrication, developing their own processing methods, and testing the products. This had a high barrier to entry, cutting off smaller companies from getting into the industry since establishing a new factory would cost over US$ 10 billion, not to mention the cost of operating it.
Since integrated device manufacturers (IDMs) had excess production capacity, and the emergence of the foundry industry, the industry shifted to a fabless model. Smaller companies were finally able to get into the business without owning their own manufacturing facilities. A fabless company could focus solely on the design while outsourcing production to an IDM or foundry company.
The South Korean companies involved in the semiconductor industry can be broken down into the following categories based on what sort of operations they conduct. Not all companies are involved in domestic production, and some businesses only engage in the testing of semiconductors.
Read our post on the history of the semiconductor industry to learn more about the evolution of the global semiconductor industry from the discovery of semiconductor materials to the advanced chipmaking technologies that power our devices today!
Integrated Device Manufacturers (IDMs)
The integrated device manufacturers or IDMs for short are the largest entities that work in the semiconductor industry in South Korea. These companies can handle all of the design, manufacturing, testing, and packaging of semiconductor devices in-house at their factories.
Furthermore, IDMs can sell completed integrated circuit (IC) products to other equipment manufacturers and even end consumers. South Korean chaebols like Samsung Electronics as well as SK Hynix are the two main IDMs that lead the industry in the country.
Samsung Electronics
Many consumers think of Samsung for their televisions, smartphones, and various other electronic home appliances. However, Samsung Electronics is also the world's leading manufacturer of semiconductor memory products generating over US$ 4.3 billion in revenue just from the third quarter of 2022.
The Samsung Group first entered the industry by acquiring Korea Semiconductor in 1974, one of the first chip-making companies in South Korea that was about to go bankrupt. They started making memory-based chips in the 1980s starting with a 64kb dynamic random-access memory (DRAM) chip in 1984.
Samsung Electronics had a string of memory technology breakthroughs in the 1990s which made their way into many consumer electronics products. They released the world's first 64MB DRAM in 1992, followed by similar advances in the following years. Then in 2004, the world's first 8GB NAND flash memory chip was released by Samsung. Today, they are the world leader when it comes to NAND flash technology.
SK Hynix
The world's second-largest supplier of DRAM and flash memory chips is SK Hynix. Just like Samsung, SK Hynix is also a vast conglomerate of various companies, all controlled by a wealthy South Korean family. The company began in 1983 as Hyundai Electronic Industrial Co. Ltd (known as Hyundai Electronics or Hynix for short) before merging with the SK Group in 2012.
SK Hynix operates manufacturing facilities in South Korea, the United States, and mainland China. They even purchased Intel's NAND production facilities in China for US$ 9 billion in 2021 when the US company ended operations there. Their memory products are found in various consumer electronics such as DVD players, mobile phones, and set-top-boxes as well as networking equipment.
SK Hynix provides semiconductor products to companies around the world with Microsoft, Hewlett Packard, Apple, Asus, Dell, and MSI being just a few of their customers.
Fabless Companies
Fabless companies are the ones that focus exclusively on the design and sale of semiconductor products. They do not have production facilities and therefore outsource hardware manufacturing to third parties allowing them to reduce labor costs. The fabless company would own the intellectual property (IP) rights to advanced chip designs, giving them the ability to market and sell these products under their brand.
Nvidia and Qualcomm are the two most famous global brands that operate on the fabless model. South Korea only has about 1% of the fabless market at present with LX Semicon being the only company that has been able to crack the top 50 companies in this field. Significant investment from the private sector is needed for South Korean companies to catch up with other countries.
Many South Korean companies including new startups have emerged in the fabless part of the industry and are looking to innovate in advanced technology such as artificial intelligence chips. Even the South Korean government plans to encourage these small and midsize enterprises (SMEs) to get into advanced chip design. They awarded 500 million won to five companies in 2022 through their Fabless Challenge program which provides production facilities from Samsung Electronics to manufacture their prototype designs.
Among South Korea's promising new startups is FADU which specializes in solid-state drive (SSD) architecture and storage technology. They work in partnership with SK Hynix to provide Meta with NVMe controllers used in SSD products. Rebellions is an AI startup made from former employees of IBM, Samsung, SpaceX, Lunit, and Morgan Stanley. Their focus is on AI chips for use in autonomous driving, data centers, and financial applications. This South Korean startup has already been valued at US$ 200 million.
DEEPX is a startup that specializes in neural processing units (NPUs) which are energy efficient and impressive in performance. Their AI chips are meant for applications like facial, sound, and object recognition as well as image classification. DEEPX's founder worked on the design of the A11 Bionic chip which powers the Apple iPhone X and the company has over 100 patents in their field of work.
Foundry Companies
A semiconductor foundry which is also known as a fabrication plant (or fab for short) is where semiconductor components and integrated circuits are manufactured. A pure-play semiconductor foundry does not produce its own designs. These fabs work in partnership with the fabless companies mentioned earlier to make their designs into actual semiconductor products.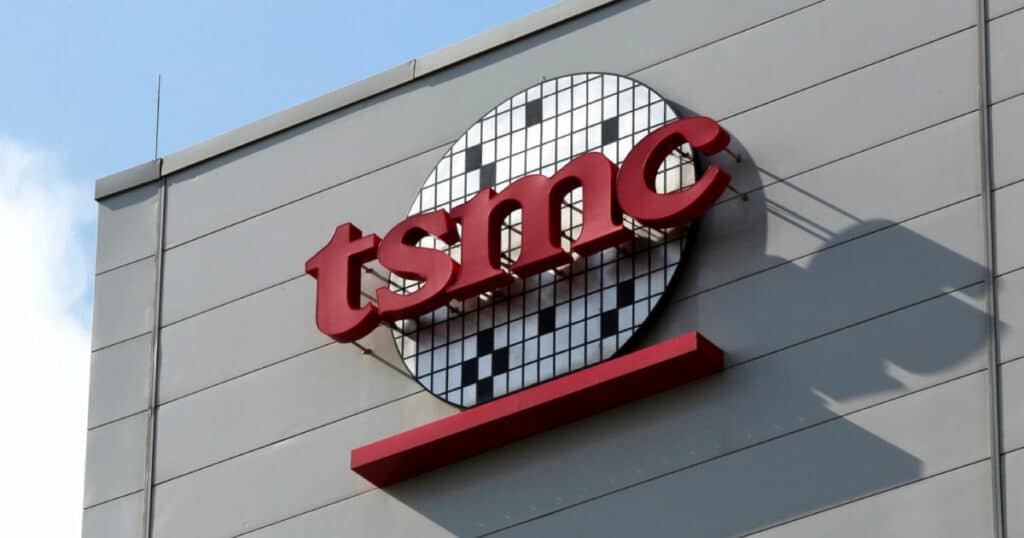 Taiwan's TSMC (Taiwan Semiconductor Manufacturing Company) is the global leader in pure-play semiconductor fabrication with over 50% market share as of 2022. Unsurprisingly, Samsung Foundries comes in second place with a 16% market share, although it is considered an IDM and not a pure-play foundry since its biggest customer is Samsung Electronics. The company is at the cutting edge of semiconductor fabrication, becoming the first to let their customers have full access to production of 3 nm nodes in 2022 beating TSMC by about 6 months.
A company known solely for its comprehensive range of foundry services in South Korea is DB HiTek which was founded in 1953 and based out of Bucheon. They have process technologies that are capable of fabricating nodes from 90nm to 0.35um for advanced integrated circuits.
Outsourced Semiconductor Assembly and Test (OSAT) Companies
Outsourced Semiconductor Assembly and Test (OSAT) companies are third parties that provide integrated circuit packaging and testing services before products are shipped to the customers. They are hired by fabless semiconductor companies after the production process is completed by a pure-play foundry. On some occasions, even IDMs will outsource their IC packaging to OSATs.
By outsourcing these activities to dedicated OSATs, semiconductor manufacturers can increase efficiency, optimize internal resources, and ensure their products perform as intended. OSATs utilize sophisticated semiconductor chip testing equipment also known as Automated Test Equipment (ATEs) which are capable of handling high volumes of test devices with minimal supervision.
Hana Micron, Nepes, SFA Semiconductor, and LB Semicon are the South Korean OSATs working in the industry. Their main customers are Samsung Electronics and SK Hynix followed by the smaller fabless semiconductor companies.
Why South Korea Is Important to the Global Semiconductor Supply Chain
The global chip supply chain is to some extent dependent on the semiconductor powerhouse that is South Korea for several reasons. Apart from being the leader in memory products, and having a diverse industry spanning IDMs to OSATs, South Korea is responsible for about 37% of the world's supply of advanced microchips smaller than 10 nanometers.
Semiconductors are also a major component of the cooperation between South Korea and the United States, one of their primary allies. As part of the Chips and Science Act, many companies from South Korea are expected to invest in semiconductor research & development-related projects. Samsung Electronics has committed to building a US$ 17 billion fabrication plant in the US under this agreement. SK Hynix has similarly committed to establishing an advanced chip packaging plant and R&D facility, an investment worth US$ 15 billion.
And finally, South Korea is part of the US-led semiconductor alliance called the 'Fab 4' which also includes Japan and Taiwan. The main goal of this group is to strengthen the semiconductor supply chain to prevent future shortages like the ones experienced during the Covid-19 pandemic. To learn more about how chip shortages affected the automotive industry, read our post on the automotive semiconductor shortage.
South Korean Government Plans to Boost the Semiconductor Industry
With much of its economy depending on the semiconductor industry, it's not surprising that the South Korean government has plans to build the world's best semiconductor supply chain by 2030. As part of this vision, the South Korean government passed the K-Chips Act, their version of the Chips Act passed by the US recently. This will provide a 15% tax break for large companies investing in facilities while small companies will receive a 25% tax break. This will increase to 30% to 40% for large companies and 50% for small companies investing in research and development.
Furthermore, the K-Chips Act will also reduce regulatory overlap between some ministries, enabling higher efficiency. The government also has plans to establish the world's largest semiconductor cluster outside their capital Seoul. Samsung has committed to US$ 228 billion worth of investments through 2042 which includes the construction of five fabrication plants.
[H2] The Future of the Semiconductor Industry in South Korea
Companies like Samsung are going strong with advanced chip design and memory-based products. Plenty of fabless startups are entering the market as well with innovative new designs that are making waves in fields like artificial intelligence. The South Korean government is also fully supportive of developing the industry further for both small and large semiconductor companies. In conclusion, the future of the semiconductor industry in South Korea looks bright and ready for further development.
To learn more about the semiconductor industry, manufacturing, and semiconductors in general, follow the Inquivix Technologies blog today!
Inquivix Technologies is a distributor of semiconductor manufacturing equipment, industry-grade aluminum, and secondary battery components. We have high-quality products from South Korea and we ship them anywhere in the world. Feel free to contact us to get more information.
FAQs
Yes. South Korea is the world's largest producer of memory-based semiconductor chips and a key player in the global supply chain. Almost 20% of the country's exports are semiconductor products making the industry a vital pillar in South Korea's economy.
South Korea's semiconductor industry is very diverse. There are integrated device manufacturers (IDMs) like Samsung Electronics which handle all aspects of semiconductor product design, manufacturing, packaging, testing, and selling. There are also fabless semiconductor companies that are involved in design and pure-play foundries that only manufacture. Finally, there are outsourced semiconductor assembly and test (OSAT) companies that handle the packaging and testing of products.